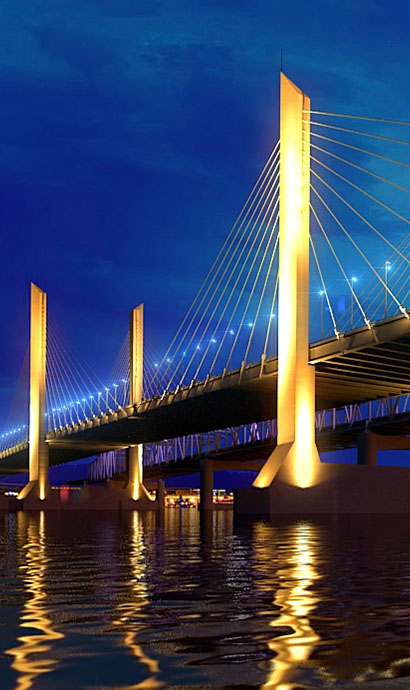 Visual Media
Jacobs' Visual Media Group offers a comprehensive set of design visualization services for engineering and architecture markets. From a simple 2D illustration to 3D animation composited into live video to full-blown one-off custom software and mobile applications. We work to provide you the highest quality and most cost effective solution for your needs.

Visualization allows clients to see and clearly understand what their project will look like before construction gets underway, throughout the process and eventually through the entire life-cycle. Using 3D models, animation, and photo-simulation, and info-graphics Jacobs' design visualization experts create engaging, believable imagery, providing a window into the future so clients can actually envision how a project will unfold. Visualization provides a highly accurate method of examining alternatives at the planning and design stages, when options are most open. Early communication of design alternatives made possible by design visualization helps identify, explore, and resolve issues so that projects can move forward. Graphics and visualization services are particularly valuable for public involvement and information programs, where the goal is to build consensus and communicate design intent.

Our skills extend to various media integration techniques. We also provide interactive software development, mobile application development and publishing services. These include; web-based, Flash/HTML/Java-scripted products that combine content in new innovative ways.